Blue Water Lift Truck Service is proud to offer the best new forklifts in the world.

What makes Doosan Forklifts better than sliced bread?
The amount of cheese you save on maintenance and repairs.
Here are the exclusive Doosan features that make this possible.
Oil Cooled Disc Brakes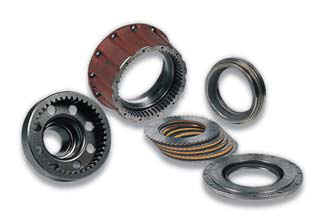 Virtually maintenance free
5 times the life of shoe brakes
5 year 10,000 hour warranty
Power Reversal transmission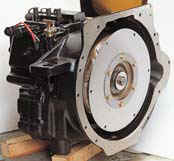 Smooth fwd/rev direction changes
Long transmission life
On-the-go shifting up to 5mph
Full Floating Drive Axle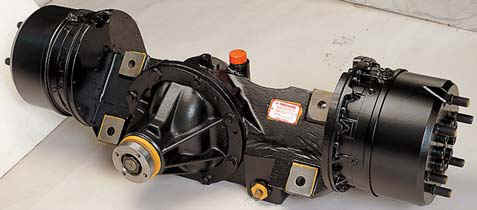 Strong one-piece cast housing
Protects drive axle from overloading
Insulates axle shafts from extreme impact
Hydrostatic Steering System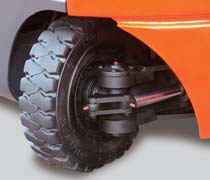 Self-aligning taper roller bearings
Designed for high impact contaminated applications
Low effort steering and faster response
Doosan's Goal is to Make Your Material Handling
Operation as Efficient and Reliable as Possible by
Minimizing Your Forklifts Down Time to Reduce
Overall Maintenance Cost.
Doosan Forklifts come in a variety of configurations to meet your demands.
Click on a link to learn more.
Cushion Tire AC Electric 3000lb-6500lb capacity
Pneumatic Tire AC Electric 2000lb-10,000lb capacity
Cushion Tire IC 3000lb-12,000lb capacity
Pneumatic Tire IC 3000lb-36,000lb capacity